Listening to an audiobook
1. You can now open your audiobook in your Web browser by clicking on Listen Online (or on the access link sent to you by email if you have activated this option).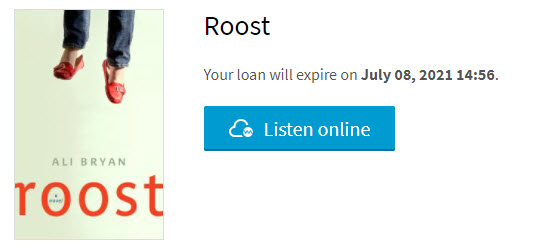 2. You can now see, in the Web player window under the cover of your audiobook, the different playback controls.
Playback speed selector: allows you to select 3 playback speeds: 1x, 1.25x and 1.5x.
Volume control: allows you to select the desired volume level or turn the sound off.
Chapter selector: offers the possibility to jump directly to any chapter of the book.
Playback controls: allow you to play or pause playback, go forward or backward 30 seconds, or skip to the next or previous chapter.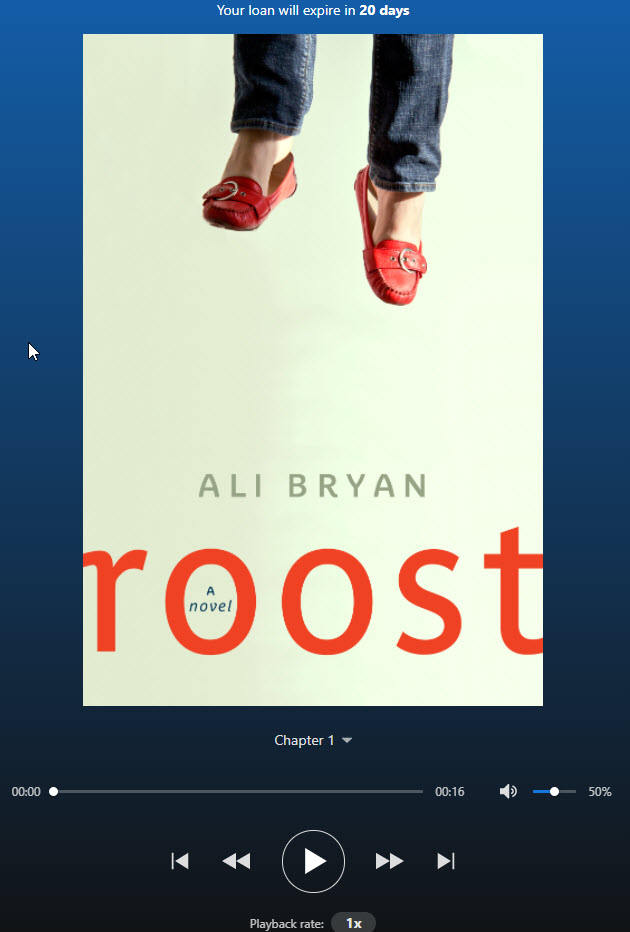 3. When you're done listening, click on the X button at the top left of the audio player. You will then be redirected to your digital library.
Note that your progress is saved when you close the audio player.